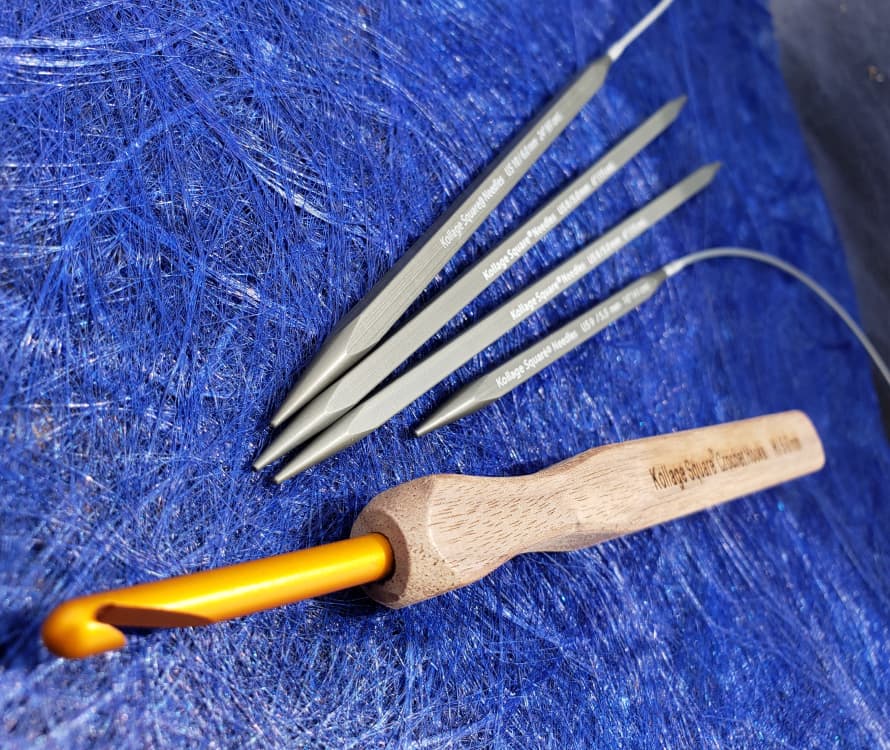 Kollage Square Crochet Hooks
Kollage square hooks enable you to crochet with less strain on your hands and wrists.  Perfect for crocheters who have arthritis, carpal tunnel, or stiffness in their wrists and fingers.
Lightweight aluminum inline hook, featuring a square-shaped ergonomic handle.
Each  hook features a comfortable thumb rest and a deep groove for easily catchig the yarn while crocheting.