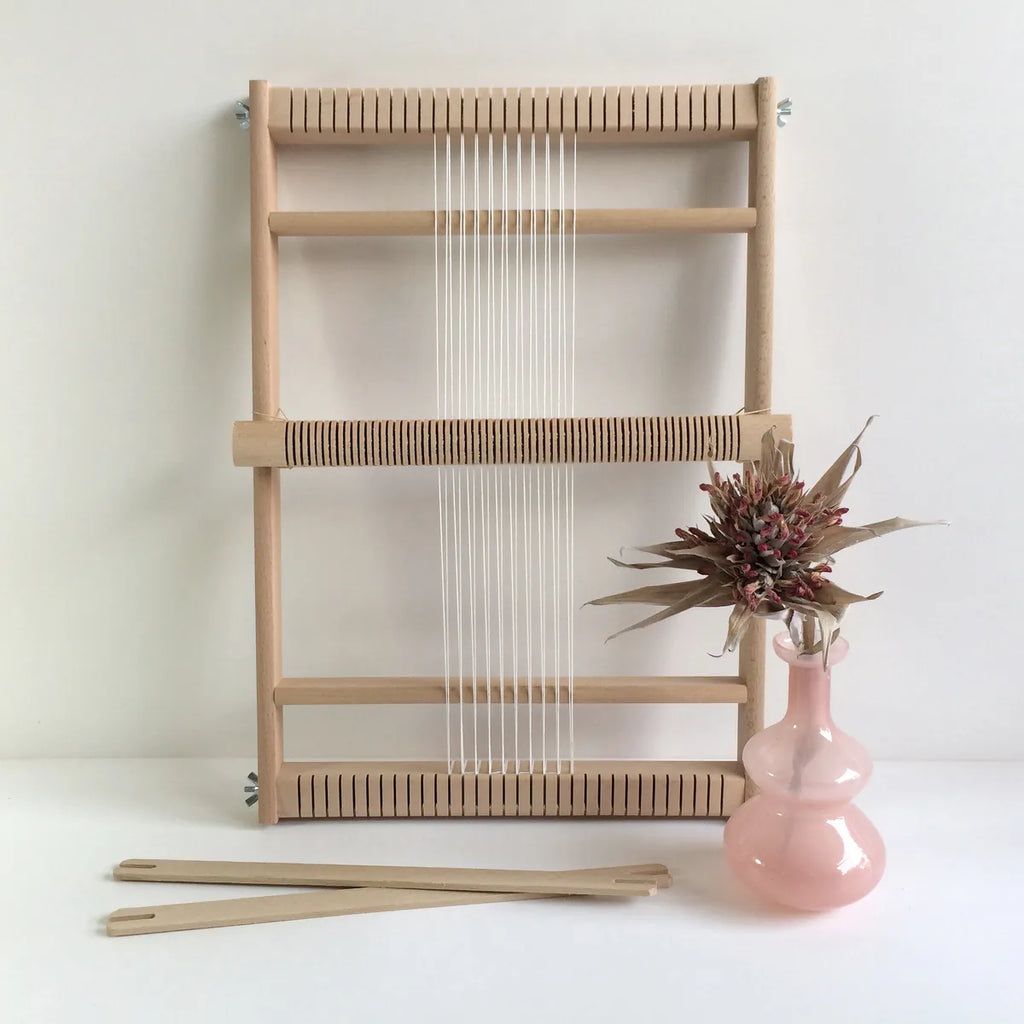 Great size, quality and price!  Made in Belgium, it's great for creating woven wall hangings and other textiles.  The loom has a nice size warping width, but is small enough to travel with you!

Included:

- 2 weaving shuttles 
- Heddle Bar 
Sett:
- 7 threads per inch
- 4 mm between the threads
The loom is made from a fine quality beech wood.
Overall dimensions:
L45cm x W33cm x H6cm // L 17,7 inch x W 13 inch x H 2,4 inch
Warping area:
L39cm x W27 cm // L 15,4 inch x W 10,6 inch