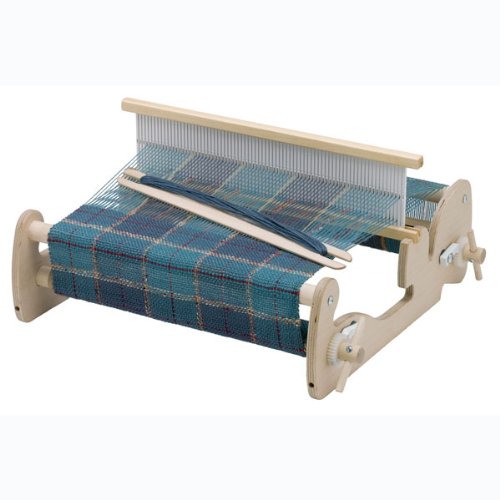 Cricket Loom by Schacht 15"
IN STORE PICK UP ONLY 
The Schacht Cricket Loom is compact, capable and cute! It is available in both a 10" weaving width size and a 15" weaving width size. The Cricket is made of high quality apple ply and hard maple, and is left unfinished. As of April 2010, the Cricket has been redesigned with the ratchet gear and dog on the outside of the loom to make it even easier to adjust tension.
The 15" Cricket Loom uses the same reeds as the Schacht 15" Flip Rigid Heddle Loom.

Both sizes of Cricket Looms come with an 8-dent reed (sorry, no substitutions). Also included are a threading hook, warping peg, table clamps, two shuttles, and two balls of yarn.
Additional size reeds available here.
IN STORE PICK UP ONLY