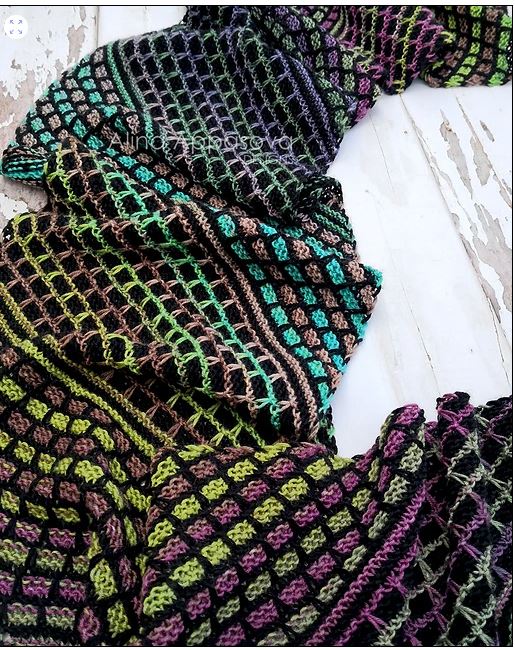 Prismarine Kit made with Urth Yarns
The Prismarine scarf, designed byAlina Appasova was named after a blue-green type of stone that appears underwater in ruins and ocean monuments in Minecraft. It is fun and easier than it looks to make!
Worked on a bias in a simple slip stitch pattern. Repeats are short and easy to memorize.  Size is easy to adjust in both directions.
The pattern can be worked from the written instruction or the chart.